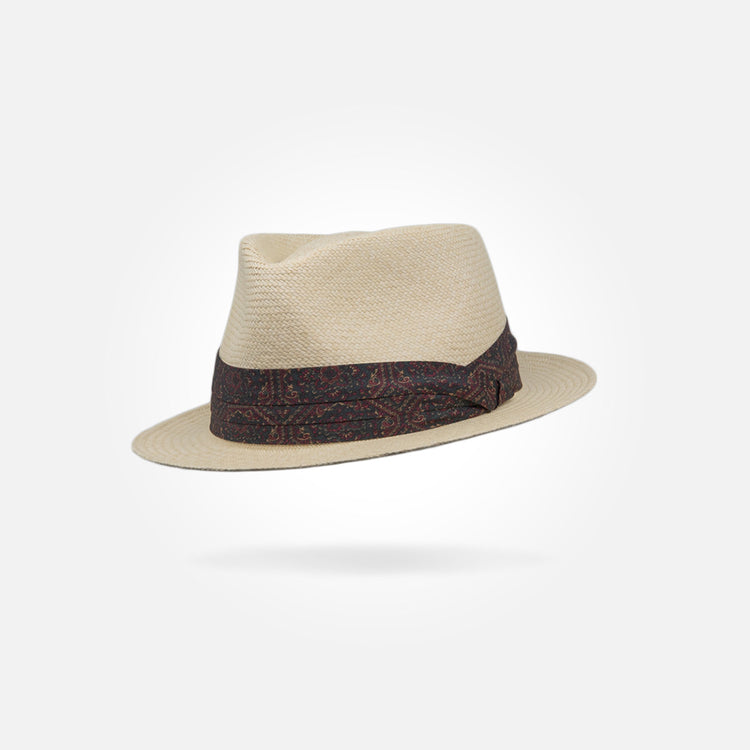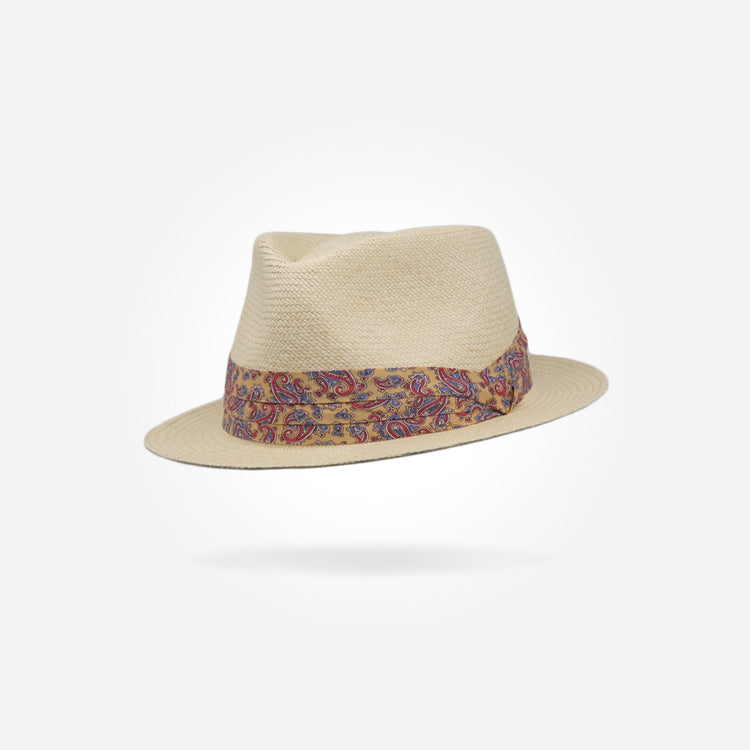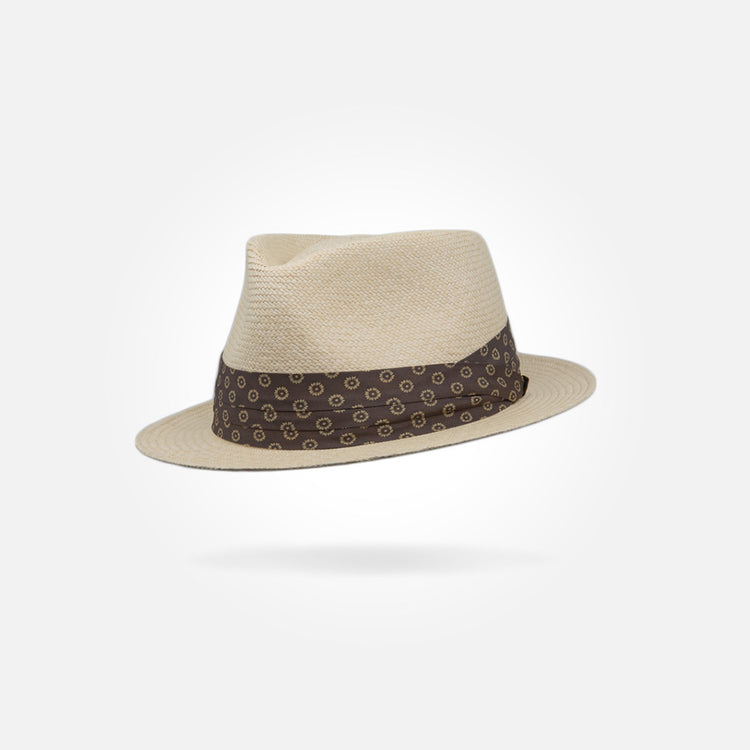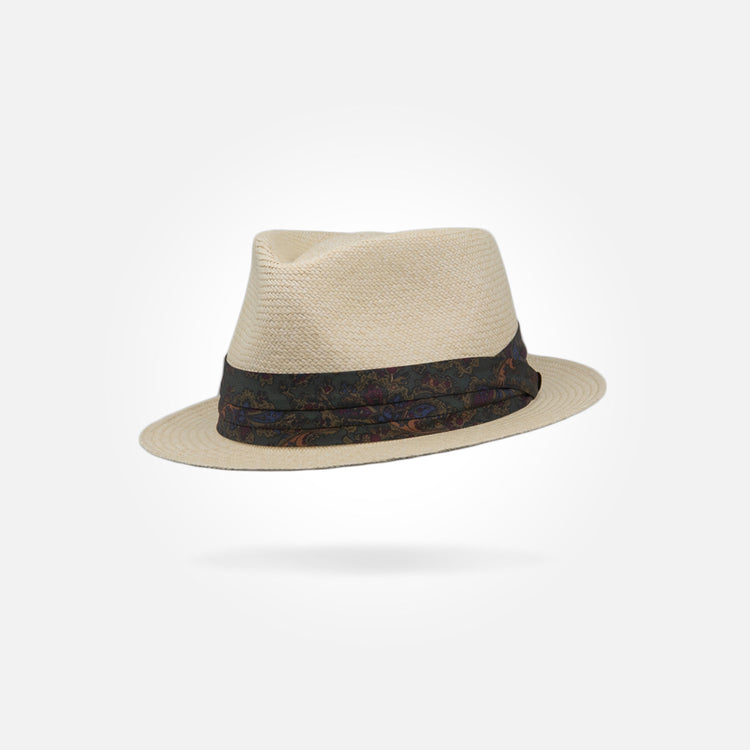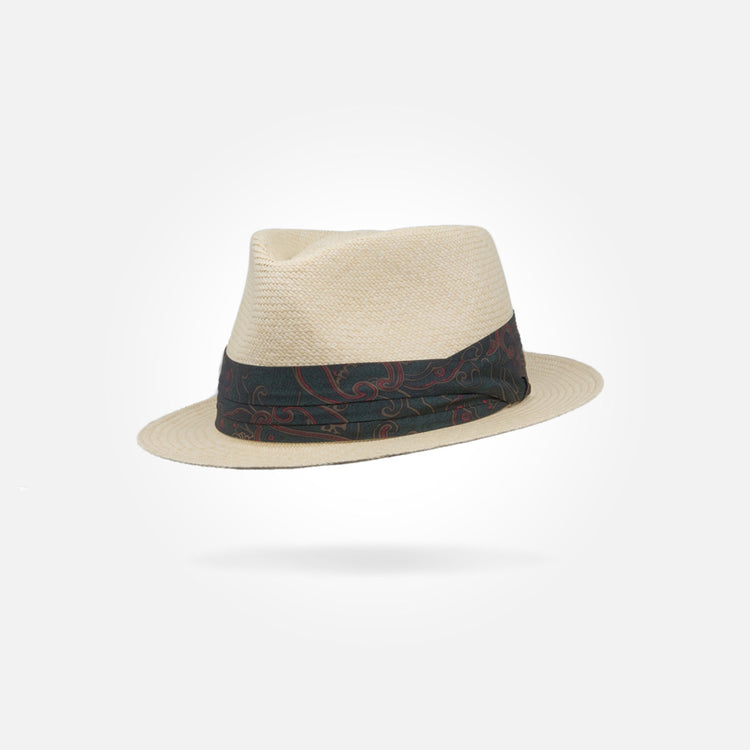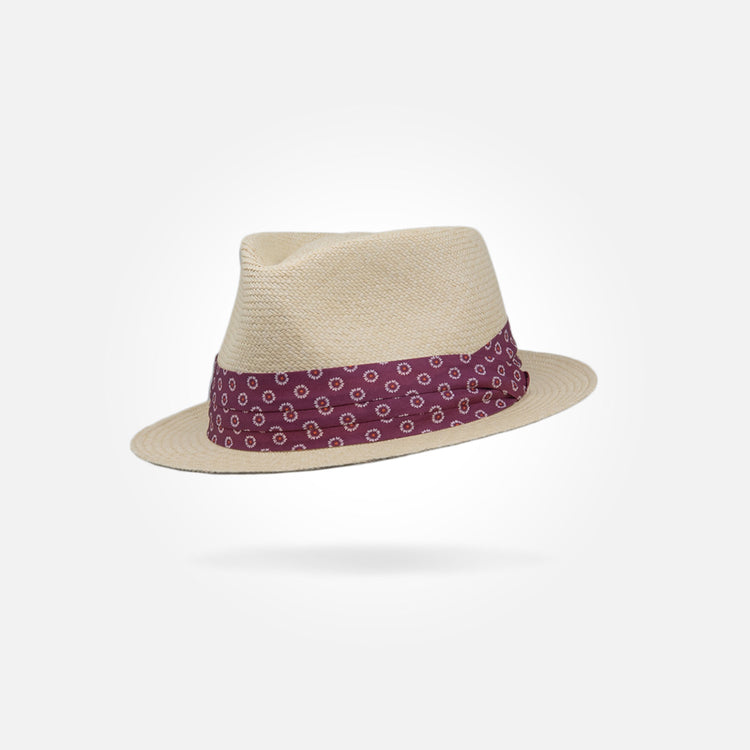 Details & dimensions

Materials

Box & Shipping

Size & fit
This is a medium height teardrop panama with a 4,5 cm / 1.77 in brim. It features a 38 mm puggaree hatband.
The is a genuine Ecuadorian Panama straw hat.

The leather sweatband is Italian vegetable tanned roan skin of the highest quality and it has been hand rolled for and extra comfortable fit.
All hat orders include WORLDWIDE shipping. 

When buying a HORNSKOV hat, your hat is shipped in a box specifically designed to keep a hat safe when shipped long distances.

The box is of premium quality and is meant to be saved to store your new hat.
It also features a handle which makes it easy to carry and suitable as a travel case.
All straw hats are made to order and will be finished and shipped out within 1-2 weeks.
We do our very best to keep that timeline, but sometimes it is simply not possible. If you have a special request for the shipping schedule, or need a more defined date, please do not hesitate to contact us and we will do our best to accommodate your wishes.
Sizes can vary a lot between brands, so looking in the back of another hat is not ideal. You need to measure you head.
To get the best possible fit, we highly recommend ordering our size kit prior to ordering a hat. 

If you do so and follow up with a virtual fitting, we can GUARANTEE a perfect fit!
This is a genuine Ecuadorian Panama straw hat.
Perfect for those hot summer days.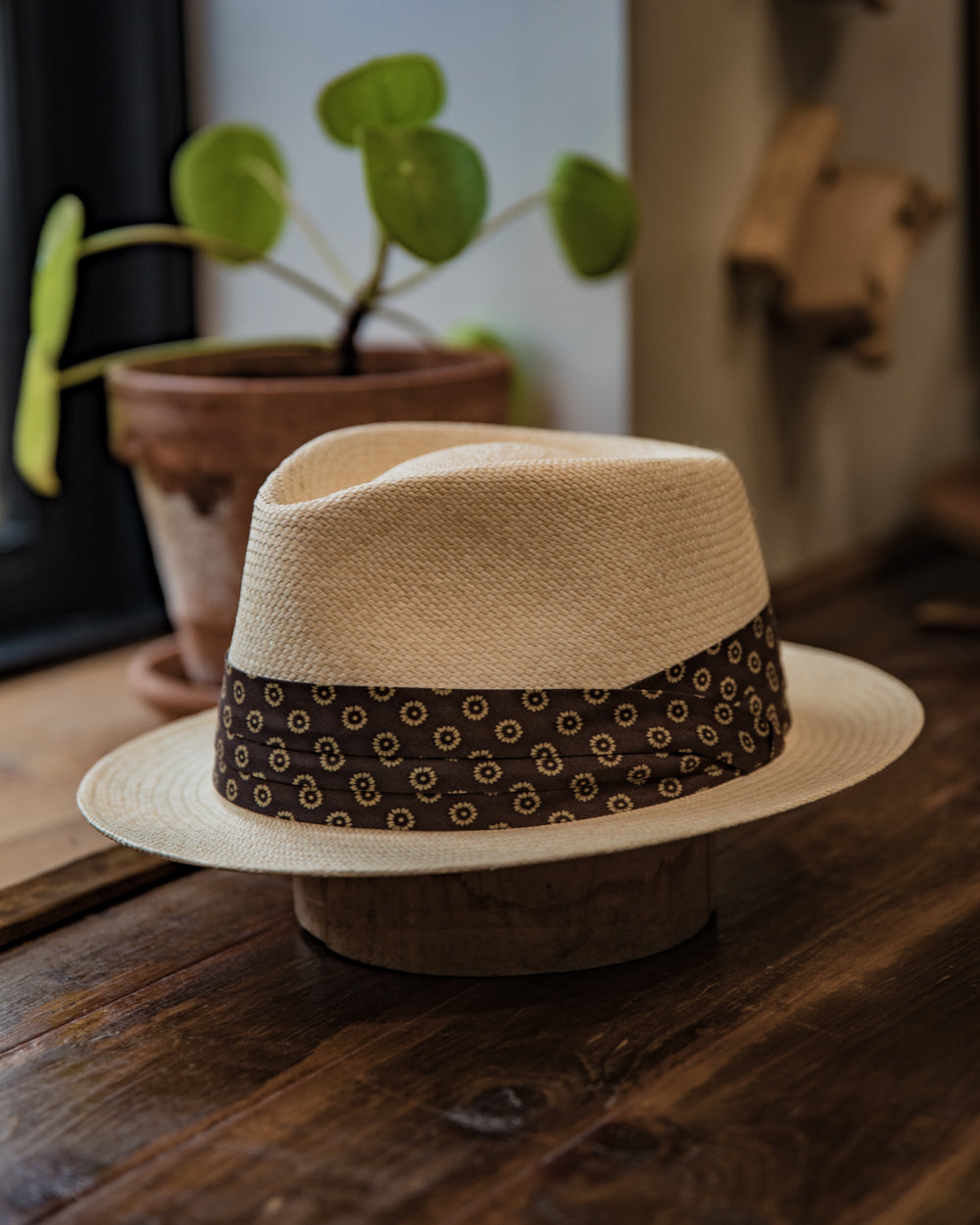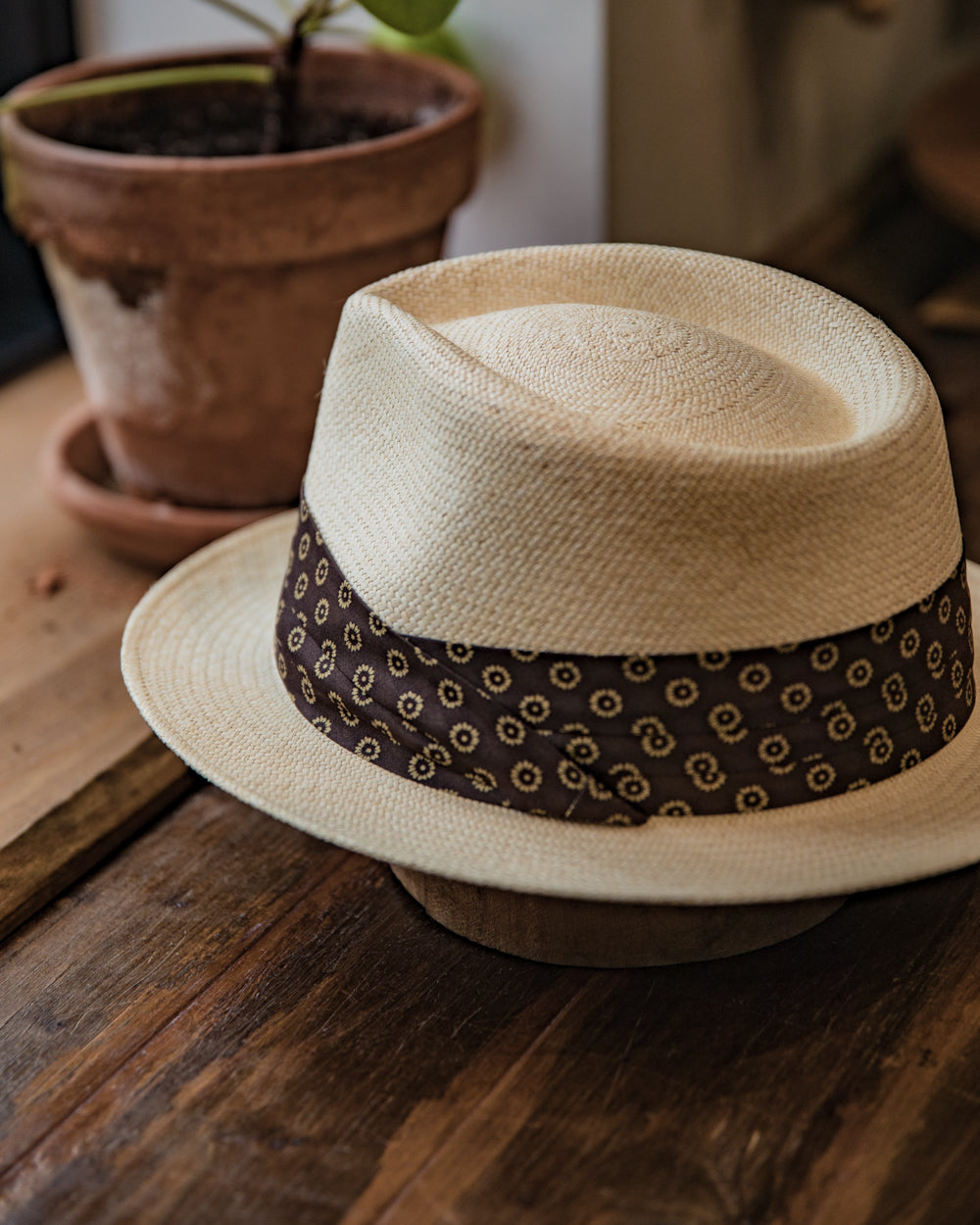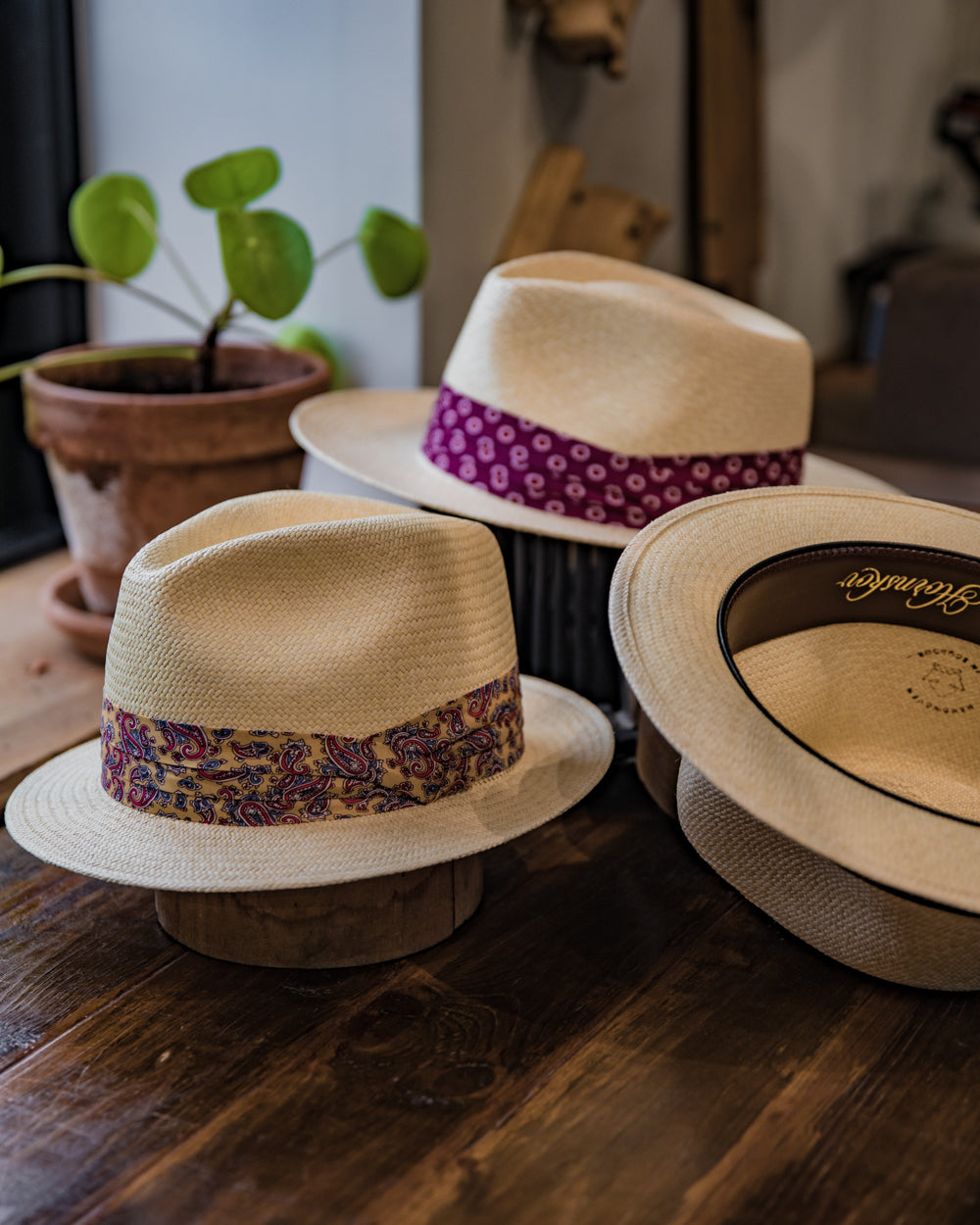 Our hats are fitted with the most comfortable roanskin sweatbands you'll ever experience. The leather is tanned to our specifications to get a super smooth and subtle feel to the touch and every sweatband is hand rolled for extra comfort.
Premium

Hat box

With Every

Hat order

Free

world wide

shipping

on all hat orders

Built For

Re-Use With

Sustainable

Materials
WHAT OUR CUSTOMERS SAY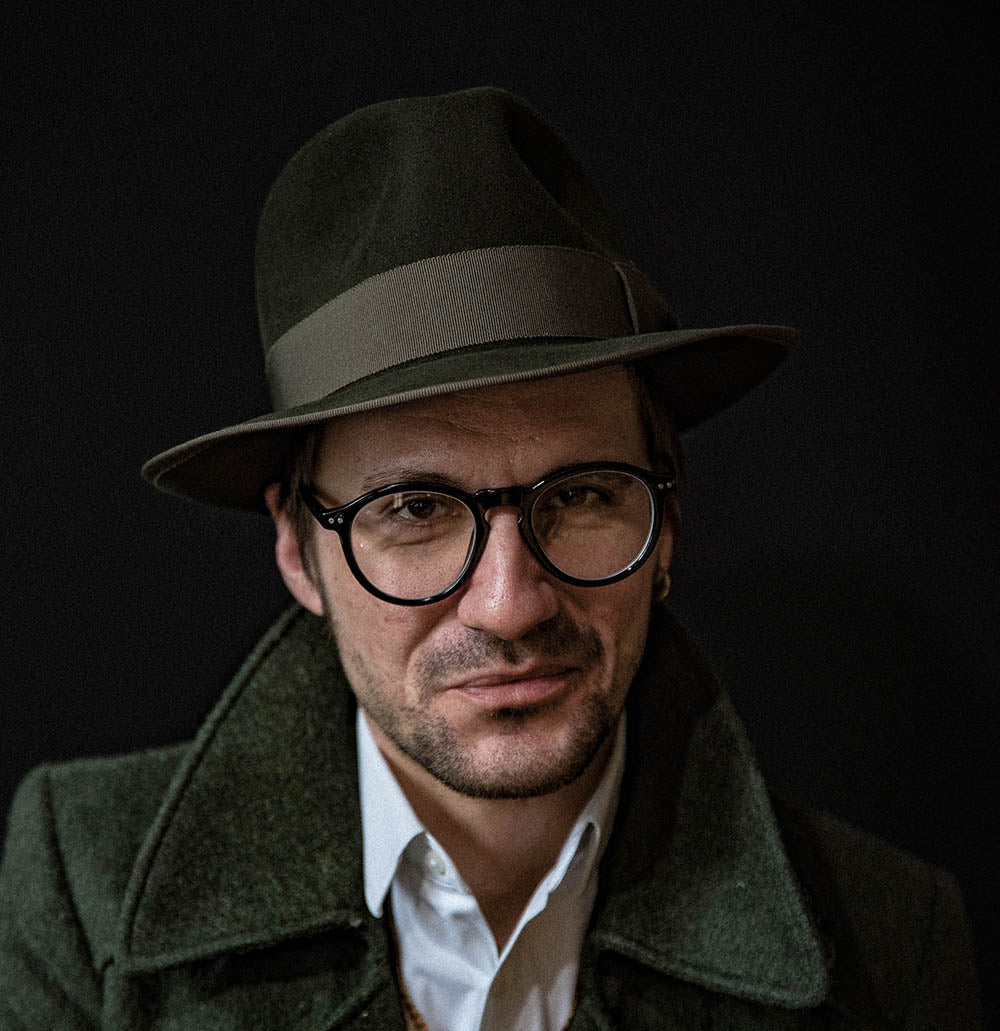 "Hornskov Hats is the number one place to go if you want a truly unique, handmade hat made from the best material. Peter and Cathrine always go the extra mile to make sure that you are 110% satisfied with the finished product. If you don't know your size, you can order (for free!) a measuring kit. This is the lengths they go to ensure that you get exactly what you're looking for. I'm currently waiting on my 3rd Hornskov hat and frankly I can't wait to get it."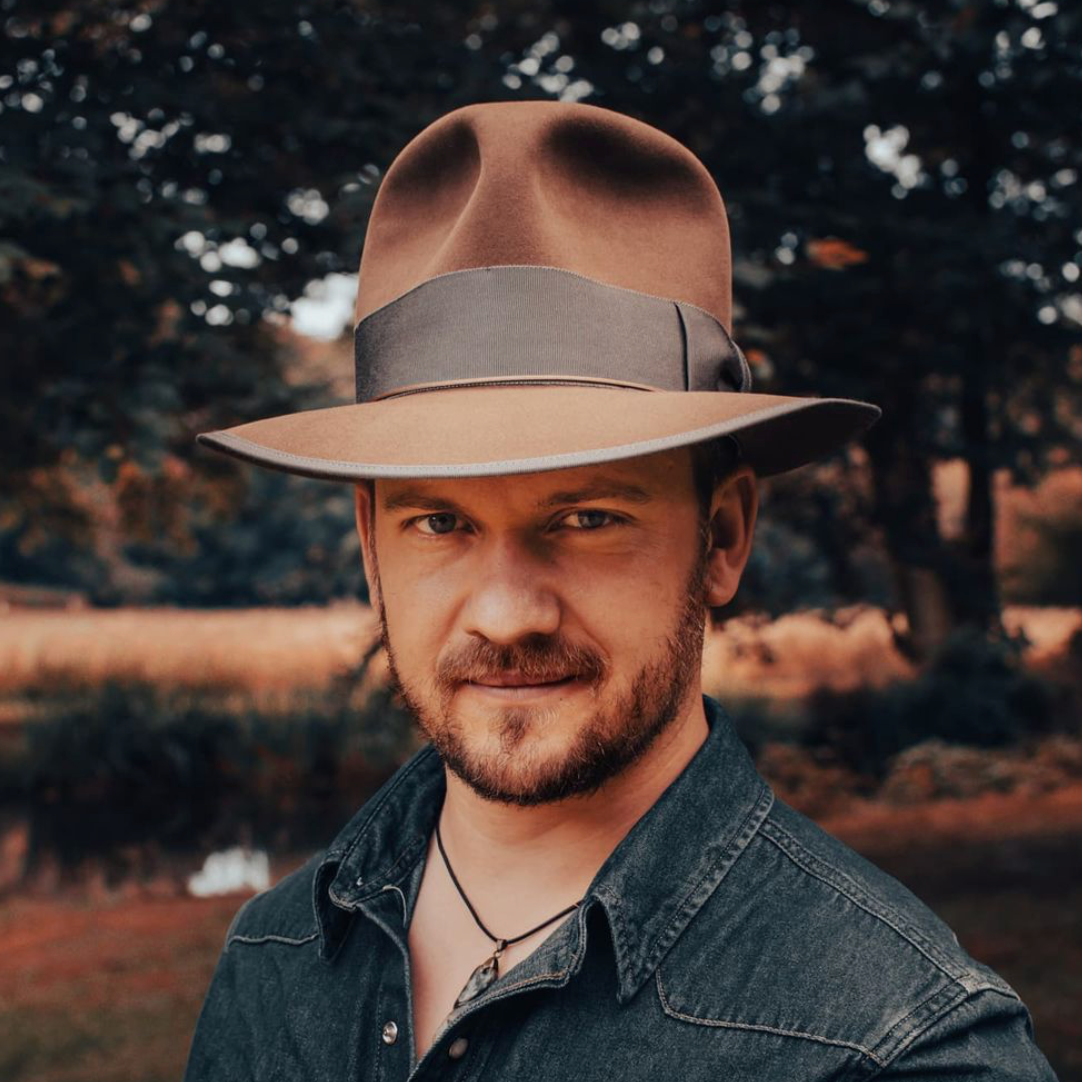 "My by far most favorite hats in my collection come from Hornskov. The quality is outstanding! If you are worried about your size: they have a great service for getting the right size for your hat, even with a live video chat to discuss the right fitting for you with Peter Hornskov himself. I had the video chat and now know my hat-size for sure!"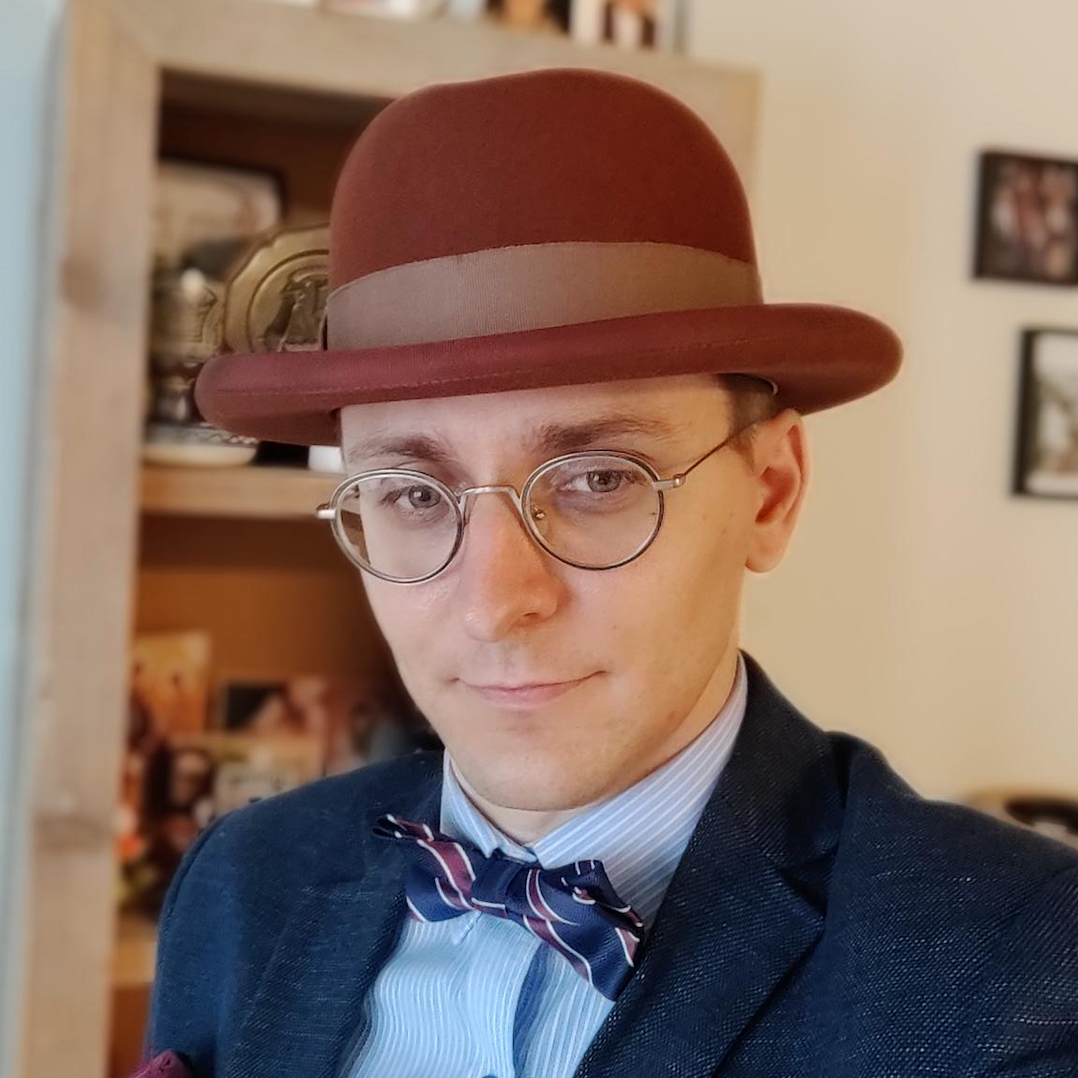 Colin De Pelsmaker

Belguim
"I have several wool and fur felt hat from other brands and you can feel the quality difference of this one and the attention to detail is great. If you doubt to order a hat, don't. Don't buy cheap, save a little more and buy a quality hat of this brand. They also give you advice concerning size, colours, brim width and are very quick in response to emails or chat."