HORNSKOV is a small family business founded in 2015 by Cathrine & Peter Hornskov.  Peter had always had a fascination with hats and hat history, so at a turning point in his life he made it his mission to bring back the lost art of hatmaking. With nowhere to learn, Peter spent several years taking fine vintage hats apart, uncovering techniques and discovering methods of recreating quality hats on par with the best hats ever made. Using nothing but the finest materials, every Hornskov hat is still meticulously handcrafted in Denmark by Peter himself.   Today HORNSKOV serves a worldwide clientele and Cathrine goes to great lengths to deliver the best possible service, ensuring that the journey of acquiring a fine custom hat is a great experience.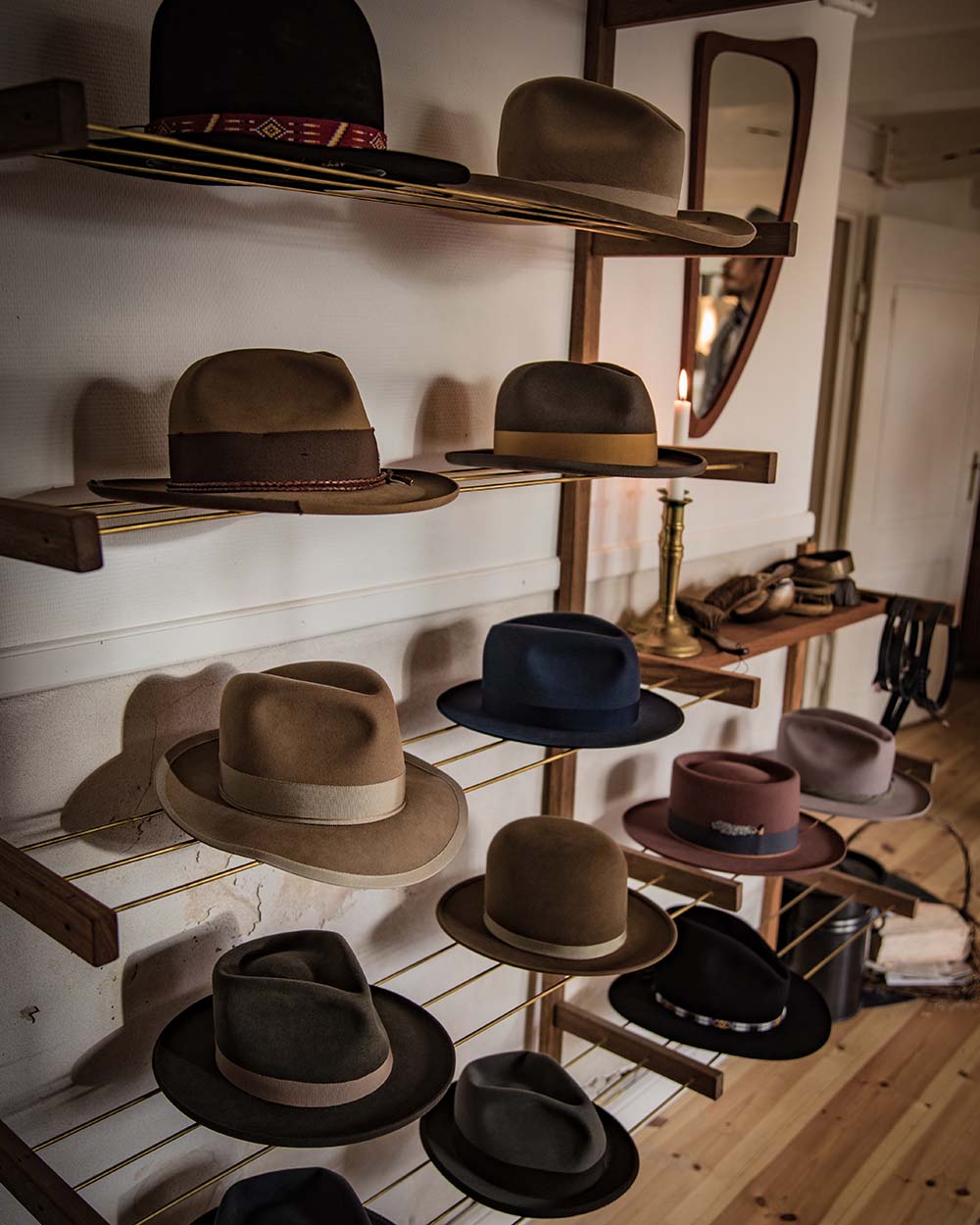 Showroom
On the small island of Christianshavn in the heart of Copenhagen, we have a small showroom where some of our most popular styles are on display.

Here you can try on hats, see our many colour choices and feel the quality of our materials. We will take your head measurement and guide you towards the right choice of hat for you.
Our showroom is only open by appointment. 
To book an appointment fill in the contact form below:
HAT CARE

Maintaining your hat is very important if you want it to last a long time. 

We are confident that with the right care your HORNSKOV hat will last for generations.

READ MORE

MATERIALS

Every component that goes into each hat, has been carefully selected and serves a purpose.

Everything has been thoroughly tested and optimised to achieve the best possible result.

READ MORE
Any questions?
If you have any questions, please visit our FAQs or reach us here.

VISIT FAQ